Welcome to Geeklog Wednesday, February 19 2020 @ 02:54 am EST
Downloads
File Listing: 736 files

MD5:
73e24c654ccddf60aac61de358c16e71
This contains ONLY the files needed to fix the security problems in Geeklog 1.3.7. If you were running an older version, please download the complete 1.3.7sr1 tarball instead.

MD5:
79e8c432983e41beb3a2346a2801b3bd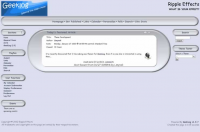 MD5:
dbda8fced03edb2bad812eb526b22b26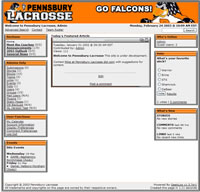 MD5:
202cc5855474c7e31be0790c7ee42329
Pennsbury Lacrosse Theme (Orange)
This version fixes a problem with storytext.thtml
Sorry folks - released this without checking the unfeatured story template... all better now.
MD5:
e063b1f22f69c04a29fd2a995fca0acc
Geeklog 2.1.2 is the recommended version for all production websites. For upgrades please make sure any plugins you are using are compatible with Geeklog 2.1.2 or higher. This is a complete tarball for fresh installs as well as upgrades from any older Geeklog version.
For more information on the new features and bug fixes in this version, please read this article or the history text file found in the docs directory.

Category:
Geeklog

Old Versions
MD5:
a52b48e9c8d021dd32f0d1bd7e2ac9c6
This is the second BETA version of Geeklog 1.4.1
Please note that this is not the final version yet and may contain bugs. You're invited to try it out but to actually run a productive Geeklog site, you may be better off with the latest stable release, 1.4.0sr5-1.
md5 checksum: a52b48e9c8d021dd32f0d1bd7e2ac9c6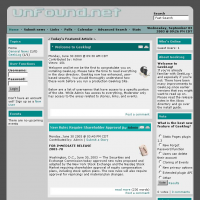 MD5:
bceece0dd1465a62a3249be037e1f6d6
MD5:
4afbd0fee4e05c9a06e3037dde53a6bd
XNature is a modification of the default XSilver theme, based on the popular Glass theme. Note that the images in the snapshot are different from the ones contained in the distro. Enjoy!

MD5:
f204649bb0deb5e75407493d13d7d85f
MD5:
6a379c54eefd2e4eff830a91daf9ff29