Welcome to Geeklog, Anonymous Sunday, June 04 2023 @ 05:19 pm EDT
Downloads
File Listing: 763 files

MD5:
d531595c26812ed6444a12a2b86bd3d3
MD5:
e063b1f22f69c04a29fd2a995fca0acc
Geeklog 2.1.2 is the recommended version for all production websites. For upgrades please make sure any plugins you are using are compatible with Geeklog 2.1.2 or higher. This is a complete tarball for fresh installs as well as upgrades from any older Geeklog version.
For more information on the new features and bug fixes in this version, please read this article or the history text file found in the docs directory.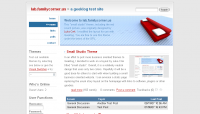 MD5:
93d2cf95fac72b70d8633c7dbf1c6a7d
Small Studio is a layout originally created by Luka Cvrk (luka@solucija.com). I had to redesign the blocks so that it will take advantage of Geeklog's ability to dynamically hide either/both columns. I also changed the menu hover images a little bit.

MD5:
f204649bb0deb5e75407493d13d7d85f
MD5:
5ed50ee882b08dad81f9a3b18563923b

Category:
Geeklog

Old Versions
MD5:
a52b48e9c8d021dd32f0d1bd7e2ac9c6
This is the second BETA version of Geeklog 1.4.1
Please note that this is not the final version yet and may contain bugs. You're invited to try it out but to actually run a productive Geeklog site, you may be better off with the latest stable release, 1.4.0sr5-1.
md5 checksum: a52b48e9c8d021dd32f0d1bd7e2ac9c6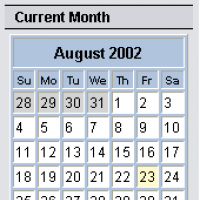 MD5:
18a90e8f7a1a3f6f2f8c1ed4260c4e2f
Mini Site Calendar Block that can be used to show site updates for a date when date on calendar block is selected. Dates are highlighted if there are main calendar events. Tool tip help shows event titles for quick viewing. Version 2.6 of this block - updated for GL1.4.1 and refactored to now use templates for easier editing of layout.

MD5:
79e8c432983e41beb3a2346a2801b3bd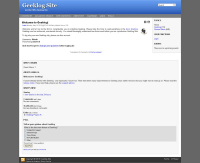 MD5:
193f465e36717efc24ca4bf26a3443e7
Purepro theme is the default theme on geeklog.fr updated for Geeklog 1.7.0.
--
You can manualy change settings (layout, colors, menu...) in the default-settings.php file.
Purepro need to have write permission to the purepro/css folder.
Delete the purepro/css/my-site folder to rebuild css with new layout, color, menu... settings.
--
Coming soon online tool on geeklog.fr to play with settings

MD5:
5dd1793c75f86582d7f088d4b86d2f2c