Saturday, December 11 2010 @ 08:00 am EST
Contributed by:

Dirk

Views: 5,189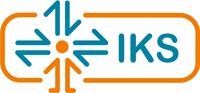 IKS (Interactive Knowledge Stack) is an initiative to help Content Management Systems enrich their content with semantic information (think Semantic Web). The initiative, which is in part funded by the European Union, has now reached a point where a first usable version is available. The IKS Project is running an early adopters program and a series of workshops to help get CMS vendors become familiar with the system and so that they can provide early feedback.
One such workshop was held on December 9 + 10 in Amsterdam, Netherlands. I (Dirk) attended this workshop, representing Geeklog, to try and get a better idea of what this project is all about.