Welcome to Geeklog, Anonymous Monday, March 27 2023 @ 01:51 pm EDT
Downloads
File Listing: 763 files

MD5:
4fb2088c9c2e5a7fcf7a720aaf16abe8
This hack allows for quick lookup of IP addresses detected by the wonderful Bad Behavior plugin. The ARIN, APNIC, LACNIC and RIPE whois lookup URLs are encoded into the display for each log item line along with a convenient lookup of the entire IPV4 address space.

MD5:
9fd2404529c26e1e95fab2ad4abca318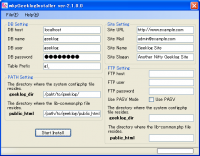 MD5:
cc3ce25862217518f42ebc05024b7261
Super simple software that installs Geeklog extremely easily.
Do you think it's difficult or complicated to install Geeklog?
Now you have this system and don't you worry abou that.
What you need is just one click to do all the tedious job.
Moreover it corresponds to not only the main body of Geeklog but also the plug-in and the installation of the theme.

MD5:
b19253ebd4aec671e2d48daa58d150c3
I added all the needed files to update the XFlame theme to GL 1.3.8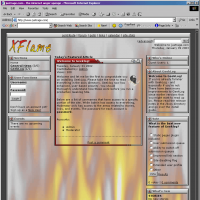 MD5:
7797dc38b787a80db6c00f368e30900c

MD5:
a06d55e6521efc5be13574294e720c72
MD5:
4afbd0fee4e05c9a06e3037dde53a6bd
XNature is a modification of the default XSilver theme, based on the popular Glass theme. Note that the images in the snapshot are different from the ones contained in the distro. Enjoy!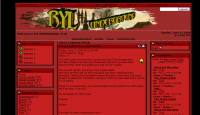 Category:
Add-ons

Converters
MD5:
b3ee4331e8ab70cf48249188231e034d