Welcome to Geeklog Monday, January 20 2020 @ 04:22 am EST
Downloads
File Listing: 736 files

Category:
Geeklog

Old Versions
MD5:
dad2e10c2fb4de23ce8bd362d263521c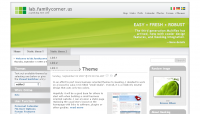 MD5:
4ec8eb51028672d3d7957f52c0726f23

Category:
Geeklog

Old Versions
MD5:
47224cf8cc2bcf00ac0798f584ba0605
Geeklog 1.5.2 is a maintenance release for the 1.5.x series.
This is a complete tarball, to be used for fresh installs as well as upgrades from Geeklog 1.5.1 and earlier versions.
md5 checksum: 47224cf8cc2bcf00ac0798f584ba0605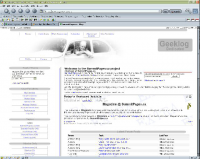 MD5:
3f01a436ebd902c0077ecea6d684e6bb
A clean and IMO professional looking theme.
Features: 2 column layout; separated plugin menu items from menu items; custom template files the section_block, admin_block, user_block, whats_related_block, and the story_options_block.

MD5:
2d8a3031653b2c5023cf118b957fe4dd
This is a re-release of a Geeklog 1.1 plugin that now works with Geeklog 1.3.7. This has a lot of work left before it is polished but it should work just fine for the most part. This is a beta so use with care.