Welcome to Geeklog, Anonymous Saturday, December 02 2023 @ 03:08 am EST
Downloads
File Listing: 191 files

MD5:
813cbee769c9a9af03569f6937c92a90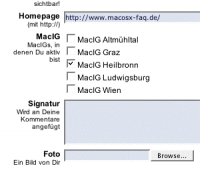 MD5:
219ce3d6082e4c5bcf274e20cbb8d580
For plugin developers: This is meant as a sample implementation of the profile-related plugin API functions introduced in Geeklog 1.3.8. It is NOT very useful for anything else ... Please read the enclosed README carefully.

MD5:
8f39f9b61e0cd1db56e23f24a1c5e7ee
Helps fight the problem of comment spam.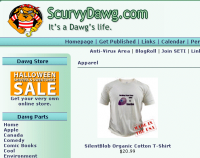 MD5:
60c96f21f2efa799a64d63debb44f7c8

MD5:
03db60da3fd4030f5ac73143a859aeed
Added Features in v1.1:
Enhanced by mthomas
Primary Plugin written by Oliver at Tokyoahead.com
---Uses Pear, file needed are included---
Adds the ability to back up commonly edited files and directories in Geeklog: (list is static atm)
lib-common.php
config.php
Geeklog/plugins
Admin/plugins
plublic_html/layout
plublic_html/images
See change file for details.

MD5:
68e3da4440bc2d61cb1c6e977ce14ac5
This release addresses a couple of IE compatablility issues.
This is the DailyQuote plugin for GL 1.3.9/10/11. It's most basic function displays a random quote in a PHP block or a center block. It is configurable to deliver much more functionality than simply displaying a random quote, e.g.: quotes may be cached; quotes may be searched and displayed; quote submissions may be moderated; permissions are configurable; and more. New to this version is a backup/restore function.
MD5:
f8126f423d39a5fa260c7d6e53de150d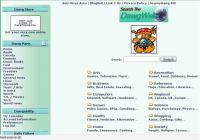 MD5:
85fc3fb53815e9eab5b68c4952327a9c

MD5:
ac89ed18309acb199179820063eef631

MD5:
ee3b60865e24783d4717780d62200306
This plugin provides RSS feeds of your article comments. Exactly like the feeds of articles that Core Geeklog provides, but of the comments.