Welcome to Geeklog, Anonymous Friday, September 22 2023 @ 08:13 am EDT
Downloads
File Listing: 191 files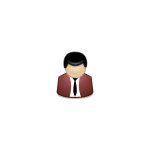 MD5:
bb89fa123486e4cdddce92910da8036d

MD5:
24ccc63a1f79038b61dbe7b10a7afa22

MD5:
68e3da4440bc2d61cb1c6e977ce14ac5
This release addresses a couple of IE compatablility issues.
This is the DailyQuote plugin for GL 1.3.9/10/11. It's most basic function displays a random quote in a PHP block or a center block. It is configurable to deliver much more functionality than simply displaying a random quote, e.g.: quotes may be cached; quotes may be searched and displayed; quote submissions may be moderated; permissions are configurable; and more. New to this version is a backup/restore function.

MD5:
e0821795799226b7cab98e5e89a1fea4
This plugin allows you to backup/restore Geeklog database WITHOUT using mysqldump(.exe).

MD5:
c937d1f505f87b9a655fcd079b9a442e
DokuWiki is a standards compliant, simple to use Wiki, mainly aimed at creating documentation of any kind. It is targeted at developer teams, workgroups and small companies. The DokuWiki Integration Plugin for Geeklog provides an integration with your Geeklog v1.4.1+ website.