Welcome to Geeklog Sunday, March 25 2018 @ 01:29 am EDT
Downloads
File Listing: 157 files
MD5:
fa5e3935e65c2a0c9485788795e53eb8
The PayPal plugin allows you to have an online product list and accept payment via PayPal.
--
Paypal plugin 1.1 what's new
--
* Added public folder setting
* Purchase history for users is now available
* Paypal errors are now log
* Added dynamic images for the link checkout with paypal
* Added css files to style the shop and the cart
* Added jquery feature for ajax
* An ajax Cart is now include
* A block with a cart view is also available
* Images uploader
* Support jquery lightbox (need jquery plugin)
* Online config


MD5:
a3c9d1410ed350dc482024caf25b0e00
Chatterblock plugin: Add this to allow your visitors and members to leave messages. Now supports three modes, smilies, Chatterlog and online configuration. Includes Auto-Refresh mode to have the block refresh itself and alert you via a popup if there is a new public or private message.

MD5:
fd7763ab3a8f2741efcdf3b86c76103d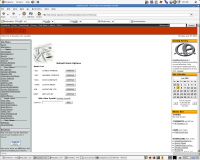 MD5:
01c4d34e2c7e316522ebe9c8c5c21e75

MD5:
44c1b66aaf9dca0e3207d465d0e13b86