Welcome to Geeklog, Anonymous Tuesday, October 04 2022 @ 04:13 pm EDT
Downloads
File Listing: 182 files
MD5:
46ccb93e3ddc589062164bfb36a58eb6
The Geeklog Menu Plugin allows you to create menus for header, footer, blocks or any element with autotag [menu]. You can also to easily customize the look and feel of your menus by adjusting the values of each colors or choose images for background.

The Menu Plugin version 1.1+ works on Geeeklog 1.8.0+ (including v2.2.0).

Please check the install.html file included for install, upgrade and use instructions.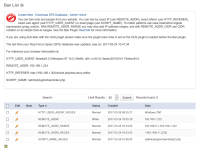 MD5:
eb24469eb34b4a948aeadcfedde63157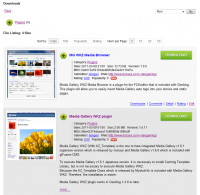 MD5:
912f542a19f850005774ca8bbe94cd19
MD5:
0279057372bacd38f695ce8c9a1c25a0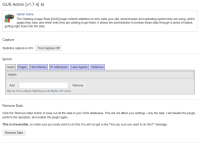 MD5:
d122a90e371168aa5eff4769937b65b7
The Geeklog Usage Stats [GUS] plugin collects statistics on who visits your site, what browser and operating system they are using, which pages they view, and which links they are clicking to get there. The minimum Geeklog version required is v2.1.0 (now supports v2.2.0).