Welcome to Geeklog, Anonymous Sunday, December 10 2023 @ 12:17 am EST
Downloads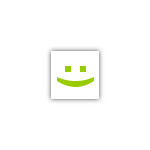 MD5:
36627dd7d861d5b1787d6adc6145d90f
The Hello Plugin allows you to write, save and send html emails to groups. As some mail agents don't support HTML or their users prefer to receive plain text messages, Hello plugin include a plain text message as an alternate for these users.
Hello plugin send also daily digest automaticaly if this function is activated in the main Geeklog config. You can set the number of emails to send per run to avoid server issue. You can also send daily digest when you publish a new article, or you can reset a user's daily digest settings (articles and forum) which will come in handy when the user's email address became invalid and emails start bouncing.