Welcome to Geeklog, Anonymous Friday, December 08 2023 @ 03:57 am EST
Downloads
File Listing: 763 files
MD5:
a73a6a2f3f5d8c824c14a8607331fc49

MD5:
a5cfe3c188457692eef9e39c1c574385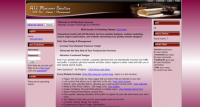 MD5:
5f80d267172cfe1bb22a121f69010536
This block allows you to create an Affiliates block. Many CMS solutions such as InVision Power Board, provide an affiliates section to allow site operators to form rings of content providers with similiar interests. It's a form of advertising to generate more hits, and provide visitors with access to like minded sites.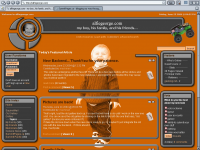 MD5:
dabd325a5241f5a04b7a859925418e0d
nice bright theme using a bg image and transparent story blocks.