Welcome to Geeklog, Anonymous Friday, September 22 2023 @ 08:20 am EDT
Downloads
File Listing: 763 files
MD5:
f8126f423d39a5fa260c7d6e53de150d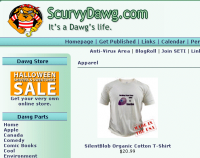 MD5:
60c96f21f2efa799a64d63debb44f7c8

MD5:
0798ff9d0e5d8017a1bf69d20eb68da2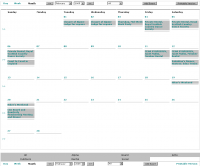 MD5:
b685e3ec390923e8acc0ac2a08affa1a

MD5:
d1b992702ee33aa4ca5936e244aa29b3
Dutch translation for the calendar plugin.
MD5:
e4dcbd400b1bed3e0353d1ee3db8d4b1
MD5:
a0ea9bdfbdc2af62a7f86df453b63b96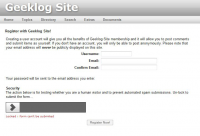 MD5:
f386c105f7781de746c9fe33be306a6a
New CAPTCHA plugin is no longer based on pictures but on a user action. Before submitting a form, users must move a slider. Compatible with touch interface.

I had a need for a Block of link Categories. Here is my first attempt at creating a block. Everything appears to be working okay.