Welcome to Geeklog Tuesday, October 22 2019 @ 02:41 am EDT
Downloads
File Listing: 732 files

MD5:
2dedf3670ae48e212178cdcf6fb3a886
Includes both traditional and simplified Chinese language translations in Unicode (UTF-8) for Geeklog 1.4.0 and its main plugins. I will not package the GB and Big5 code anymore because I don't think anyone would still use these codes to develop a "postmodern" geeklog site. But if you still need them, just email me.

MD5:
82bb9d10d84bfa008f259f1c0539249d

MD5:
76f614170e60d7b7e5af923d69b0da82

MD5:
af0be8914c69b9d6d715672d64009a8d

MD5:
4c3ead8e20fd8998def0d3a8b20b286a

MD5:
c041336160aa5393cc2a059982be28f5

MD5:
f68064f9e1b168e7d66625ab37cfa6b2

MD5:
8ef86e0d2f5465543b41148f28cbd356

MD5:
2cb5b8271df3e0a462691f778aacccb1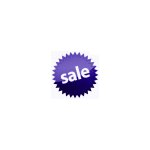 MD5:
d045febde5b88ac36d58a9b9c8b6ccad
Put Classifieds Ads on your site in minutes. See demo page
Classifieds plugin allows your site members to publish ads on your site. They can add pictures if necessary, modify and delete their ads at any time. Ads are online during a period that you can set. You can create as many headings and sub headings as necessary.
Version 1.3.2 | Jan. 22th, 2016
[new] Move proversion files to data/classifieds_data folder to avoid delete during auto update
[new] Warning message for no group with publish right or group list with publish right.