Welcome to Geeklog, Anonymous Friday, March 31 2023 @ 07:58 am EDT
Downloads
File Listing: 763 files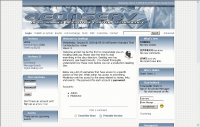 MD5:
fe0b3e300971757593d1d23e4c825752
Here is the most anticipated theme ever created for the Geeklog system. Major thanks goes to the men behind Geeksta.com and Squatty.com. This theme is based on original work of Aeonserv.com and is made for your enjoyment. Please, if you have any comments, compliments or complaints, be the wiser and let me know :)

Category:
Geeklog

Old Versions
MD5:
9a41546e1dda2ee405038cf2c1cd1732
Geeklog 1.3.9sr1 fixes several security issues as well as some other bugs in Geeklog 1.3.9.
This is a complete tarball, to be used for fresh installs.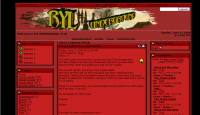 MD5:
8f39f9b61e0cd1db56e23f24a1c5e7ee
Helps fight the problem of comment spam.

MD5:
d78ef2d5f3f39a178edadb5806d6bab4
Matt Jones' Foundation theme (the first ever user-contributed Geeklog theme, btw).
This is an "unofficial" version, upgraded to work with Geeklog 1.3.9.

Category:
Add-ons

Translations
MD5:
de69f223f36688c118b45331af9a62e4

MD5:
50659194dd5f24ccfe0af2efc30131cb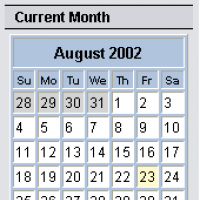 MD5:
18a90e8f7a1a3f6f2f8c1ed4260c4e2f
Mini Site Calendar Block that can be used to show site updates for a date when date on calendar block is selected. Dates are highlighted if there are main calendar events. Tool tip help shows event titles for quick viewing. Version 2.6 of this block - updated for GL1.4.1 and refactored to now use templates for easier editing of layout.

MD5:
93eec1395a5c03ecba93d2d3572d0e1b

Category:
Geeklog

Old Versions
MD5:
e5399c3b6f8905dbe320d0353902dc97
This is the first Release Candidate for Geeklog 1.3.10 (NOT the finished product yet). You are encouraged to try it out, but for the time being, Geeklog 1.3.9sr2 may be the safer option ...