Welcome to Geeklog Tuesday, February 25 2020 @ 04:01 am EST
Downloads
File Listing: 736 files

MD5:
0a9da7e5d78bd11cd84ab807975b82c7
Geeklog 2.0.0b2
The second BETA release of Geeklog 2.0.0. Please try it out and give us your feedback.
For fresh installs, you may want to go with the latest stable release (1.8.1) instead until this version is out of beta.
md5 checksum: 0a9da7e5d78bd11cd84ab807975b82c7

MD5:
0f5994fc5c8fedafa881f340b447a055
** Beta Release for Testing **
Geeklog Plugin for managing Frequently Asked Questions. Based on the FAQMan from Stephen Ball. Plugin now provides Geeklog integrated install, de-install, admin, security, search and modified templates.

MD5:
43d2e584670a7e018b968651a7ac237b
This is the first release candidate for Geeklog 1.4.0
Please note that this is not the final version yet and may contain bugs. If in doubt, download the latest stable release (currently 1.3.11sr3) instead.
md5 checksum: 43d2e584670a7e018b968651a7ac237b
MD5:
5ed50ee882b08dad81f9a3b18563923b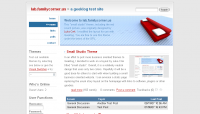 MD5:
93d2cf95fac72b70d8633c7dbf1c6a7d
Small Studio is a layout originally created by Luka Cvrk (luka@solucija.com). I had to redesign the blocks so that it will take advantage of Geeklog's ability to dynamically hide either/both columns. I also changed the menu hover images a little bit.

MD5:
e3c81cceddbc5a22e4d7f72ecd313437

MD5:
d531595c26812ed6444a12a2b86bd3d3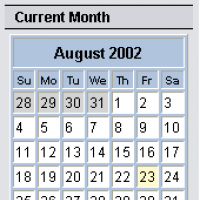 MD5:
18a90e8f7a1a3f6f2f8c1ed4260c4e2f
Mini Site Calendar Block that can be used to show site updates for a date when date on calendar block is selected. Dates are highlighted if there are main calendar events. Tool tip help shows event titles for quick viewing. Version 2.6 of this block - updated for GL1.4.1 and refactored to now use templates for easier editing of layout.

MD5:
ca3cf37c4d28460975039287662728ae
This is the first BETA version of Geeklog 1.4.1
Please note that this is not the final version yet and may contain bugs. You're invited to try it out but to actually run a productive Geeklog site, you may be better off with the latest stable release, 1.4.0sr5-1.
md5 checksum: ca3cf37c4d28460975039287662728ae

MD5:
123ec388847c4facbacec512a8a92fa7
Simple File Uploader -- I use this everyday.