Welcome to Geeklog, Anonymous Sunday, June 04 2023 @ 06:00 am EDT
Downloads
File Listing: 763 files

MD5:
4bb2b2afe935d2571daeb5fcfbbe71f1

MD5:
73e24c654ccddf60aac61de358c16e71
This contains ONLY the files needed to fix the security problems in Geeklog 1.3.7. If you were running an older version, please download the complete 1.3.7sr1 tarball instead.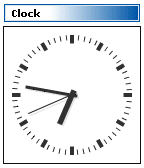 MD5:
781e3fb065e0eb587e381bf7d63af67e

MD5:
43d2e584670a7e018b968651a7ac237b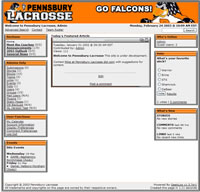 MD5:
202cc5855474c7e31be0790c7ee42329
Pennsbury Lacrosse Theme (Orange)
This version fixes a problem with storytext.thtml
Sorry folks - released this without checking the unfeatured story template... all better now.

MD5:
e3c81cceddbc5a22e4d7f72ecd313437
Geeklog 1.7.1 is a bugfix update for Geeklog 1.7.0.
This is a complete tarball, to be used for fresh installs and upgrades from all previous releases.
md5 checksum: e3c81cceddbc5a22e4d7f72ecd313437

MD5:
ca3cf37c4d28460975039287662728ae
This is the first BETA version of Geeklog 1.4.1
Please note that this is not the final version yet and may contain bugs. You're invited to try it out but to actually run a productive Geeklog site, you may be better off with the latest stable release, 1.4.0sr5-1.
md5 checksum: ca3cf37c4d28460975039287662728ae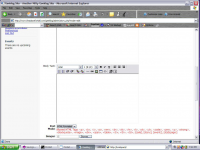 MD5:
f2becb93b1460a2234e2464991d5042d

MD5:
123ec388847c4facbacec512a8a92fa7
Simple File Uploader -- I use this everyday.