Welcome to Geeklog, Anonymous Friday, September 29 2023 @ 07:24 am EDT
Downloads
File Listing: 763 files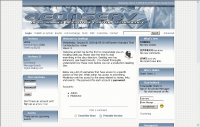 MD5:
fe0b3e300971757593d1d23e4c825752
Here is the most anticipated theme ever created for the Geeklog system. Major thanks goes to the men behind Geeksta.com and Squatty.com. This theme is based on original work of Aeonserv.com and is made for your enjoyment. Please, if you have any comments, compliments or complaints, be the wiser and let me know :)

Category:
Geeklog

Old Versions
MD5:
9a41546e1dda2ee405038cf2c1cd1732
Geeklog 1.3.9sr1 fixes several security issues as well as some other bugs in Geeklog 1.3.9.
This is a complete tarball, to be used for fresh installs.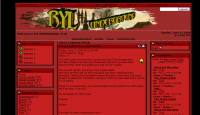 MD5:
8f39f9b61e0cd1db56e23f24a1c5e7ee
Helps fight the problem of comment spam.

MD5:
d78ef2d5f3f39a178edadb5806d6bab4
Matt Jones' Foundation theme (the first ever user-contributed Geeklog theme, btw).
This is an "unofficial" version, upgraded to work with Geeklog 1.3.9.