Welcome to Geeklog, Anonymous Thursday, November 30 2023 @ 05:16 am EST
Downloads
File Listing: 498 files
This is an updated version of the Birthdays Plugin to work with the new version of Geeklog.
Enjoy and report any issues.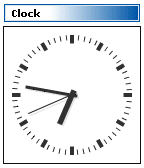 MD5:
4892d67ee962f136f9c5379f6463c306

MD5:
3cd9ac9ad03b91c29919f0186df77986
A simple blog plugin. Sometimes users find the stories a little complicated to use. This plugin provides a simpler version without topics or introductions, and only the advanced editor. Comments are supported.