Welcome to Geeklog, Anonymous Saturday, December 09 2023 @ 01:54 pm EST
Downloads
File Listing: 191 files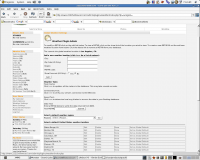 MD5:
275b2cc566461b40cedcaf77aef784ff

MD5:
e732d9b3c9949d2dd9e45a295434d854

MD5:
24ccc63a1f79038b61dbe7b10a7afa22

MD5:
91d1b2de01c34ae1daf9b1c6832dbd00
Visitor Statistics Program

MD5:
2d8a3031653b2c5023cf118b957fe4dd
This is a re-release of a Geeklog 1.1 plugin that now works with Geeklog 1.3.7. This has a lot of work left before it is polished but it should work just fine for the most part. This is a beta so use with care.