Welcome to Geeklog, Anonymous Friday, December 08 2023 @ 07:27 am EST
Downloads
File Listing: 191 files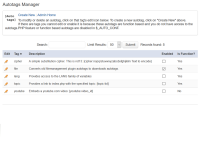 MD5:
d530e05726dc11e2f35c7423d12cb292
MD5:
1d158a941ca1dea6d15afd8b63f3afed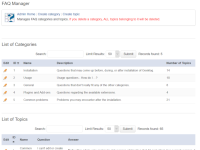 MD5:
53261798c49f642dccbc0a806d296dfb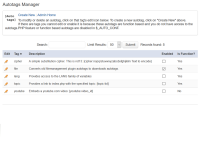 MD5:
091818c0205dc14c6ed889c5fb1d2c6b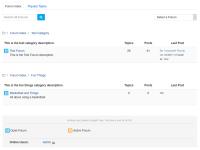 MD5:
88d3a28100472f02743e5c842922294c

MD5:
56a72f2db26a82316da534aea40ca16b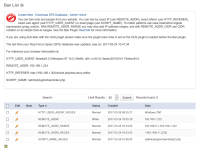 MD5:
5728339a897891e697c9d1bd7591af0a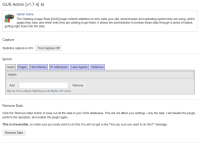 MD5:
d7b613188a354ef694b920591dc6c5ca
The Geeklog Usage Stats [GUS] plugin collects statistics on who visits your site, what browser and operating system they are using, which pages they view, and which links they are clicking to get there. The minimum Geeklog version required is v2.1.0.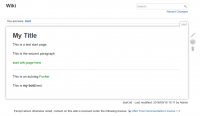 MD5:
1345daa0bb4fc13510f117c73154dfab
DokuWiki is a standards compliant, simple to use Wiki, mainly aimed at creating documentation of any kind. It is targeted at developer teams, workgroups and small companies. It has a simple but powerful syntax which makes sure the datafiles remain readable outside the Wiki and eases the creation of structured texts. All data is stored in plain text files – no database is required.

MD5:
2f6b19bc27ba487316a925635b0900f6
Yet another CAPTCHA implementation for Geeklog-1.6.0 or newer. This plugin uses Google reCAPTCHA service and protects your site from SPAM bots. IMPORTANT: PHP-5.3.2 or newer required.
[v1.1.0]
Upgraded to Google reCAPTCHA v2.
Added an error code to a log file(logs/recaptch.log) entry. Patch provided by Tom.
[v1.1.2]
Upgraded to reCAPTCHA PHP library v1.1.2.
Modified to use cURL if possible.