Welcome to Geeklog Monday, October 26 2020 @ 05:57 pm EDT
Downloads
File Listing: 100 files

MD5:
120d44adf4a1242d8d3f0a9d9c4ca5d5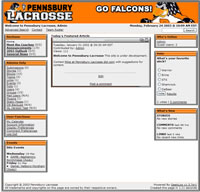 MD5:
202cc5855474c7e31be0790c7ee42329
Pennsbury Lacrosse Theme (Orange)
This version fixes a problem with storytext.thtml
Sorry folks - released this without checking the unfeatured story template... all better now.
MD5:
4eb9731bb0be500096e052d47a9bbadc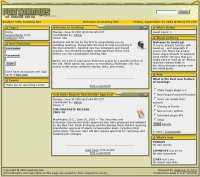 MD5:
744e7106b49de3f1d7d48c1d2f5068e3
CodaX is based off Geeklog's XSilver theme with a green and orange color scheme. It was created by Kenn Osborne. Updated for Geeklog v1.3.8 and v1.3.8-1.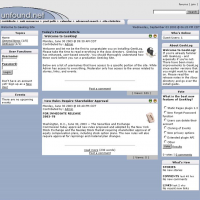 MD5:
c25bbd2dd662de2cbfb7bb7f2bcb6072