Welcome to Geeklog, Anonymous Tuesday, November 28 2023 @ 05:58 pm EST
Downloads
File Listing: 763 files

MD5:
8ef86e0d2f5465543b41148f28cbd356

MD5:
2cb5b8271df3e0a462691f778aacccb1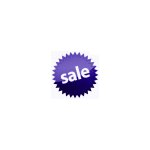 MD5:
d045febde5b88ac36d58a9b9c8b6ccad
Put Classifieds Ads on your site in minutes. See demo page
Classifieds plugin allows your site members to publish ads on your site. They can add pictures if necessary, modify and delete their ads at any time. Ads are online during a period that you can set. You can create as many headings and sub headings as necessary.
Version 1.3.2 | Jan. 22th, 2016
[new] Move proversion files to data/classifieds_data folder to avoid delete during auto update
[new] Warning message for no group with publish right or group list with publish right.
MD5:
64b2761a1cca98ead9e4de3c9fef9253
MD5:
1fb596ee2401abc078390bc537d3de79
ClearBlue Theme, vaguely reminiscent of Apple's Aqua GUI.
Updated for Geeklog 1.3.8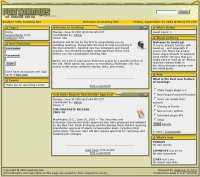 MD5:
744e7106b49de3f1d7d48c1d2f5068e3
CodaX is based off Geeklog's XSilver theme with a green and orange color scheme. It was created by Kenn Osborne. Updated for Geeklog v1.3.8 and v1.3.8-1.

MD5:
ee3b60865e24783d4717780d62200306
This plugin provides RSS feeds of your article comments. Exactly like the feeds of articles that Core Geeklog provides, but of the comments.

Category:
Add-ons

Translations
MD5:
bb347b84cd84eec9b0603ae9c7baf028
This is a complete translation of all of Geeklog messages to Spanish. I have modified the less possible from what was already there (when there was). I know there is ample room for improvement, but it is better than nothing (or the fragments that did exist). To install extract in the Geeklog directory (where directories language and plugins are).

Category:
Add-ons

Translations
MD5:
a2ff059474f0ba2d6e1a88492d218cfa
This is the complete pack of languages (28), all transformed to UTF-8. Those that were already in UTF-8 are included but untouched, the rest converted. Non-UTF-8 are NOT in this package!

MD5:
b3c6bf0250d3531e9040514962833598
Console is a variation of the Parma Violet theme with a grey, brown, and white color scheme. It was created by Travis Snelling of unfound.net. Updated for Geeklog v1.3.8 and v1.3.8-1.