Welcome to Geeklog, Anonymous Thursday, February 02 2023 @ 04:55 pm EST
Downloads
File Listing: 763 files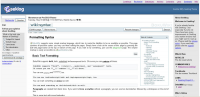 MD5:
e00f67728f76618e95bfdd3ecf50c428
DokuWiki (2009-12-25c "Lemming" ) is a standards compliant, simple to use Wiki, mainly aimed at creating documentation of any kind with your Geeklog v1.6.0+. It is targeted at developer teams, workgroups and small companies. It has a simple but powerful syntax which makes sure the datafiles remain readable outside the Wiki and eases the creation of structured texts. All data is stored in plain text files – no database is required.
--
DokuWiki has the following system requirements:
* PHP 5.1.2 and higher.
* This integration is based on Geeklog v1.6.0 and do not work with older versions.
--

Using geeklog static pages you will create a simple contact form that accepts a persons email address, subject and message. It utilizes recaptcha and a hidden input field to help reduce spam . It includes some javascript validation for required fields and sanatizes form fields.

MD5:
fa5e3935e65c2a0c9485788795e53eb8
The PayPal plugin allows you to have an online product list and accept payment via PayPal.
--
Paypal plugin 1.1 what's new
--
* Added public folder setting
* Purchase history for users is now available
* Paypal errors are now log
* Added dynamic images for the link checkout with paypal
* Added css files to style the shop and the cart
* Added jquery feature for ajax
* An ajax Cart is now include
* A block with a cart view is also available
* Images uploader
* Support jquery lightbox (need jquery plugin)
* Online config

MD5:
b2591f150da101ed8a762c20b1f96862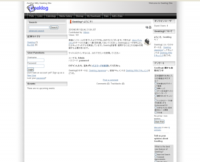 MD5:
44be06ddf499c2a7d674d70111f72361
Adeliae_en is based on the ProfessionalCSS_en theme for Geeklog1.7.0.
Some block design are added.
Original file is custom.css, images/custom/, functions.php and some templates for blocks.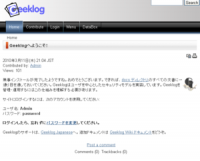 MD5:
b192f781070607c2c60b883bb7cc0e2a

MD5:
d3443eb2d19e0a6afbd4abb4ccce9098
MD5:
7ffb740bcfb72d4fb85066413ace8ee1
MD5:
5e58ffa2983e319cfe6becd77fbb5328
Downloads plugin adds downloads section to your Geeklog site.
This plugin is derived from the famous Filemgmt plugin. And, adds various features.

(Ver1.0.2) Fixed failure to specific name images or GIF format images conversion of fm2dm data converter.

Category:
Geeklog

Old Versions
MD5:
224fb345b7da8378ba7f5b3c25eef1f9