Welcome to Geeklog, Anonymous Sunday, November 27 2022 @ 03:43 am EST
Downloads
File Listing: 763 files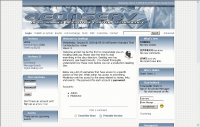 MD5:
fe0b3e300971757593d1d23e4c825752
Here is the most anticipated theme ever created for the Geeklog system. Major thanks goes to the men behind Geeksta.com and Squatty.com. This theme is based on original work of Aeonserv.com and is made for your enjoyment. Please, if you have any comments, compliments or complaints, be the wiser and let me know :)
MD5:
2b80698c8bad88b7cec671170cadd7f6
Geeklog v2.2.1sr1 is a security update for Geeklog 2.2.1 with a few fixes and improvements as well. This is the recommended version for all production websites. This file is a complete tarball, to be used for fresh installs and upgrades from all previous releases.
For more information on the new features and bug fixes in this version, please read this article or the history text file found in the docs directory.

Minor update. Now works with Geeklog 1.5.0 and up.

MD5:
0a9da7e5d78bd11cd84ab807975b82c7
Geeklog 2.0.0b2
The second BETA release of Geeklog 2.0.0. Please try it out and give us your feedback.
For fresh installs, you may want to go with the latest stable release (1.8.1) instead until this version is out of beta.
md5 checksum: 0a9da7e5d78bd11cd84ab807975b82c7

MD5:
219f3aaed8da4e743cc879c6faff23c8
Geeklog 1.4.0sr4 is a security update over 1.4.0sr3.
This is a complete tarball, to be used for fresh installs and upgrades from all pre-1.4.0 releases.
md5 checksum: 219f3aaed8da4e743cc879c6faff23c8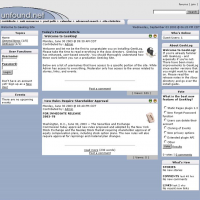 MD5:
c25bbd2dd662de2cbfb7bb7f2bcb6072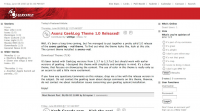 MD5:
1fe2a277a5198be6bb12e4cdd4687854
I designed this theme with simplicity and emphasis in mind. It's a clean theme, that focuses on showcasing the content. The use of color in this theme is really only as an accent to add a little more excitement.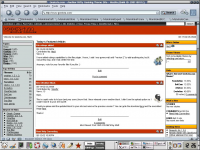 MD5:
90c319a203fe8104cd668347feee76c0
Simple and beautiful theme by Matt Jones of geeksta.com


MD5:
0f5994fc5c8fedafa881f340b447a055
** Beta Release for Testing **
Geeklog Plugin for managing Frequently Asked Questions. Based on the FAQMan from Stephen Ball. Plugin now provides Geeklog integrated install, de-install, admin, security, search and modified templates.