Welcome to Geeklog Thursday, November 14 2019 @ 07:43 pm EST
Downloads
File Listing: 733 files

MD5:
d8cccdcdedfb58ed24c2f54eec1af4a2
Menu Plugin that allows creation of sub-menus and sub-topics and has multi-lingual capabilities.

MD5:
af873bc17a071b370f4a5e2ac1ff5112
Geeklog 1.6.1 is a recommended upgrade for all users of 1.6.0, addressing several bugs while also adding some new features.
This is a complete tarball, to be used for fresh installs and upgrades from all pre-1.6.1 releases.
md5 checksum: af873bc17a071b370f4a5e2ac1ff5112

MD5:
c73865f5acde0bf3160f70f8a82bb42b
Geeklog 1.7.0 now supports PostgreSQL (in addition to MySQL and MS SQL), provides re-authentication when the CSRF token expires, and includes various other improvements.
This is a complete tarball, to be used for fresh installs and upgrades from all pre-1.7.0 releases.
md5 checksum: c73865f5acde0bf3160f70f8a82bb42b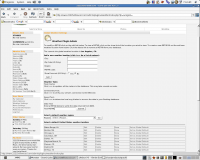 MD5:
275b2cc566461b40cedcaf77aef784ff
Please read the README
Supports Dynamic Menus (Create your own dynamic tabs), Supports HTMLArea, Personalized Menu bar. Spiffy Design.

MD5:
17c722d11dd130d0e53fabdac139f2e6

MD5:
b1e751c3304c61afad2736e4804182b6

MD5:
7e62fab39fa92e70637302e8a2ea8f96
Geeklog 2.0.0
This is the recommended version for all users of Geeklog. For upgrades please make sure any plugins you are using are compatible with Geeklog 2.0.0. This is a complete tarball for fresh installs as well as upgrades from any older Geeklog version.
md5 checksum: 7e62fab39fa92e70637302e8a2ea8f96

MD5:
0e920fac52ca83243a9463de43e79c4a
Glass theme for GeekLog 1.3.6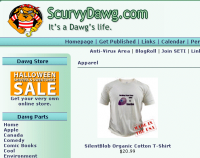 MD5:
4f83d082bc51f10c2558b0a49fb7423d
I designed this theme with simplicity and emphasis in mind. It's a clean theme, that focuses on showcasing the content. The use of color in this theme is really only as an accent to add a little more excitement.