Welcome to Geeklog Wednesday, April 21 2021 @ 11:01 am EDT
Downloads
File Listing: 749 files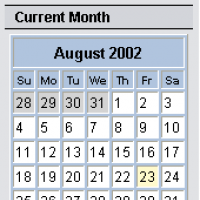 MD5:
04da3296cc0ff64fbf750bb8a6575212

MD5:
73e24c654ccddf60aac61de358c16e71
This contains ONLY the files needed to fix the security problems in Geeklog 1.3.7. If you were running an older version, please download the complete 1.3.7sr1 tarball instead.

Category:
Add-ons

Converters
MD5:
d1409df1c3f03d6f60cd4c05e15eb9e8

Category:
Add-ons

Converters
MD5:
87b2d757f3b4e8d569a4e14e148ab987

MD5:
024b1dff37f3249e41f1860c5a090ee3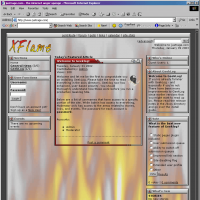 MD5:
7797dc38b787a80db6c00f368e30900c
MD5:
4afbd0fee4e05c9a06e3037dde53a6bd
XNature is a modification of the default XSilver theme, based on the popular Glass theme. Note that the images in the snapshot are different from the ones contained in the distro. Enjoy!

MD5:
3f45c010533117df1929ea053ba4e469

MD5:
2d4a570fb8993d5055ceda6ed44b8dc6

MD5:
de2a769dbd1b5b43be1c09223a660352