Welcome to Geeklog, Anonymous Wednesday, November 29 2023 @ 04:37 am EST
Downloads
File Listing: 763 files

MD5:
6e99f6a54d17e65ff1162289ac01dd10

Category:
Add-ons

Translations
MD5:
46988d0f95845d60d0fa5e31bd20ef1c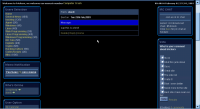 MD5:
9e84c6c51fb240dd463bd455255370e0
this is a great memo system for gl .. it works great
this is good for users who has not gottom the gl_forum or/and would love to talk insecret to others or send fast notifications

MD5:
140260b6561d31b32f801df3293f2961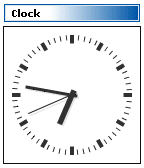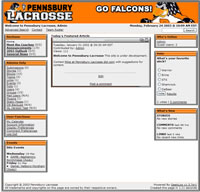 MD5:
202cc5855474c7e31be0790c7ee42329
Pennsbury Lacrosse Theme (Orange)
This version fixes a problem with storytext.thtml
Sorry folks - released this without checking the unfeatured story template... all better now.

MD5:
509ae6ca81417ac43d48b5dbddda03ae

MD5:
1a9c1f15ec006a89ebc8411d9e2b8efb
String Replacement across tables. I use this when I copy my development database to production. The stories table contains references and urls to my development instance... after I copy, I simply run this and replace all occurances of my development url with my production url.
<br>
Enjoy. Comments / Suggestions welcome.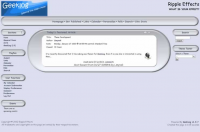 MD5:
dbda8fced03edb2bad812eb526b22b26

MD5:
5f80d267172cfe1bb22a121f69010536
This block allows you to create an Affiliates block. Many CMS solutions such as InVision Power Board, provide an affiliates section to allow site operators to form rings of content providers with similiar interests. It's a form of advertising to generate more hits, and provide visitors with access to like minded sites.