Welcome to Geeklog, Anonymous Thursday, November 30 2023 @ 05:12 am EST
Downloads
File Listing: 763 files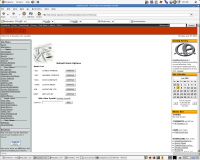 MD5:
01c4d34e2c7e316522ebe9c8c5c21e75

Category:
Add-ons

Converters
MD5:
228143628293f14f637a4197563bc84b

Category:
Add-ons

Converters
MD5:
294857ee09d9ce7d9cff77e9f1c926e3


MD5:
2d8a3031653b2c5023cf118b957fe4dd
This is a re-release of a Geeklog 1.1 plugin that now works with Geeklog 1.3.7. This has a lot of work left before it is polished but it should work just fine for the most part. This is a beta so use with care.

Category:
Add-ons

Translations
MD5:
cc7df0d254a4d51b09df4c735c7e28a6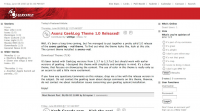 MD5:
1fe2a277a5198be6bb12e4cdd4687854
I designed this theme with simplicity and emphasis in mind. It's a clean theme, that focuses on showcasing the content. The use of color in this theme is really only as an accent to add a little more excitement.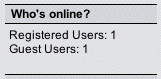 MD5:
b36029c7fdc367e308d231cbb36d8847

MD5:
29af32302a973fcbf171f862004aed4c

Category:
Add-ons

Translations
MD5:
a25be85f1b207a82e3bb0e19e08f7946