Welcome to Geeklog Wednesday, October 18 2017 @ 05:07 am EDT
Downloads
File Listing: 717 files

MD5:
15ad1518b806a9e34edb4a9e93c8a918
Enhances siteindex "drop-in" that indexs all stories, comments, polls, static pages, links, events, and files within a GeekLog site for easy access by search engine robots. Just drop all files in your /public_html directory and link to siteindex.php from anywhere on your site.
Note that Static Pages 1.2 and the Filemgmt plugin are required for the siteindex to work.

Category:
Add-ons

Translations
MD5:
756f30b6c9c444b19d339e3e8caa252a

MD5:
0f5994fc5c8fedafa881f340b447a055
** Beta Release for Testing **
Geeklog Plugin for managing Frequently Asked Questions. Based on the FAQMan from Stephen Ball. Plugin now provides Geeklog integrated install, de-install, admin, security, search and modified templates.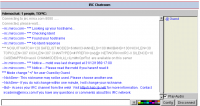 IRC Chat Block provides the capability to embed and host a chat room inside a Geeklog site. A visitor's browser must have the Java plugin in order to use the jIRC client software. If this feature is disabled, the visitor can still enter the room using one of the readily available downloadable client softwares.

MD5:
6e99f6a54d17e65ff1162289ac01dd10

Category:
Add-ons

Translations
MD5:
46988d0f95845d60d0fa5e31bd20ef1c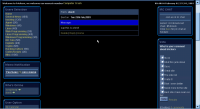 MD5:
9e84c6c51fb240dd463bd455255370e0
this is a great memo system for gl .. it works great
this is good for users who has not gottom the gl_forum or/and would love to talk insecret to others or send fast notifications

MD5:
140260b6561d31b32f801df3293f2961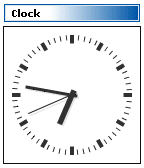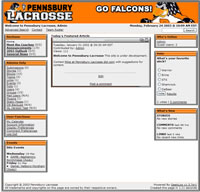 MD5:
202cc5855474c7e31be0790c7ee42329
Pennsbury Lacrosse Theme (Orange)
This version fixes a problem with storytext.thtml
Sorry folks - released this without checking the unfeatured story template... all better now.