Welcome to Geeklog, Anonymous Thursday, November 30 2023 @ 06:12 am EST
Downloads
File Listing: 763 files

MD5:
46457665cdbdf5ba573ca333f8e382d7

MD5:
d531595c26812ed6444a12a2b86bd3d3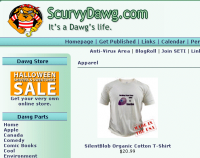 MD5:
4f83d082bc51f10c2558b0a49fb7423d
I designed this theme with simplicity and emphasis in mind. It's a clean theme, that focuses on showcasing the content. The use of color in this theme is really only as an accent to add a little more excitement.

MD5:
fda64fcd761ac721e295e262a5da828d
This hack provides a basic capability for an admin to ban registered users either temporarily or permanently on a Geeklog site. To use this feature, you first create a new group named "Banned" with the Group Editor and then add offenders to it via the User Editor. To ban those who hold admin positions (e.g. Root, Story Admin, etc), you must also uncheck (i.e. remove) all of their admin privileges in the User Editor. The hack contains a check to prevent Root Users from ever being banned.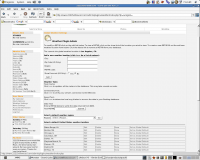 MD5:
275b2cc566461b40cedcaf77aef784ff
MD5:
4eb9731bb0be500096e052d47a9bbadc

MD5:
b19253ebd4aec671e2d48daa58d150c3
I added all the needed files to update the XFlame theme to GL 1.3.8

MD5:
9503a5cab85ceec560498dec5de6bbe6
MD5:
cc97dabf73e431d7c26e38b6d8f7b158
Compilation of dutch language files.
Contains dutch.php for Geeklog 1.3.8 (minor updates), filemgmt plugin, forum plugin (version rc2.2), menu plugin (version 1.6) and static pages.
There is a patch for the filemgmt plugin, to find the dutch.php anyway (see functions.inc)
MD5:
4823b1d9ad98e2f01b3de2dbc03a618f