Welcome to Geeklog Sunday, June 16 2019 @ 03:02 pm EDT
Downloads
File Listing: 732 files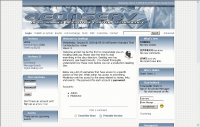 MD5:
fe0b3e300971757593d1d23e4c825752
Here is the most anticipated theme ever created for the Geeklog system. Major thanks goes to the men behind Geeksta.com and Squatty.com. This theme is based on original work of Aeonserv.com and is made for your enjoyment. Please, if you have any comments, compliments or complaints, be the wiser and let me know :)

Category:
Geeklog

Old Versions
MD5:
cb5a213a12c8def51afbcf89519e049c
Geeklog 1.6.0sr2 is a security and bugfix update over 1.6.0sr1.
This is a complete tarball, to be used for fresh installs and upgrades from all pre-1.6.0 releases.
md5 checksum: cb5a213a12c8def51afbcf89519e049c

MD5:
120d44adf4a1242d8d3f0a9d9c4ca5d5

Category:
Geeklog

Old Versions
MD5:
219f3aaed8da4e743cc879c6faff23c8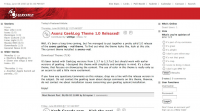 MD5:
1fe2a277a5198be6bb12e4cdd4687854
I designed this theme with simplicity and emphasis in mind. It's a clean theme, that focuses on showcasing the content. The use of color in this theme is really only as an accent to add a little more excitement.