Welcome to Geeklog Tuesday, August 04 2020 @ 02:12 pm EDT
Downloads
File Listing: 749 files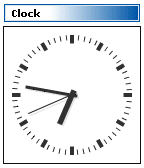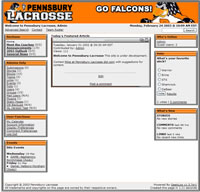 MD5:
202cc5855474c7e31be0790c7ee42329
Pennsbury Lacrosse Theme (Orange)
This version fixes a problem with storytext.thtml
Sorry folks - released this without checking the unfeatured story template... all better now.

MD5:
509ae6ca81417ac43d48b5dbddda03ae

MD5:
1a9c1f15ec006a89ebc8411d9e2b8efb
String Replacement across tables. I use this when I copy my development database to production. The stories table contains references and urls to my development instance... after I copy, I simply run this and replace all occurances of my development url with my production url.
<br>
Enjoy. Comments / Suggestions welcome.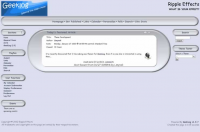 MD5:
dbda8fced03edb2bad812eb526b22b26