Welcome to Geeklog Tuesday, September 17 2019 @ 04:34 am EDT
Downloads
File Listing: 475 files
MD5:
e0dbbb861b61fce6cadd3d6a1d1694e8
Menu plugin for Geeklog 1.8+ allows you to create menus for header, footer, blocks or any element with autotag [menu]. You can also easily customize the look and feel of your menus by adjusting the values of each colors or choose images for background.

MD5:
eec85b2c14c1e2e8143caadb397d060b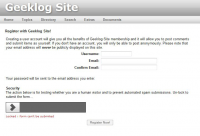 MD5:
f386c105f7781de746c9fe33be306a6a
New CAPTCHA plugin is no longer based on pictures but on a user action. Before submitting a form, users must move a slider. Compatible with touch interface.

MD5:
6033f03a46559968950e34ceb710b4d6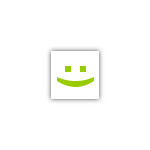 MD5:
36627dd7d861d5b1787d6adc6145d90f