Welcome to Geeklog, Anonymous Thursday, February 02 2023 @ 12:51 pm EST
Downloads
File Listing: 498 files

MD5:
fd7763ab3a8f2741efcdf3b86c76103d

MD5:
fda64fcd761ac721e295e262a5da828d
This hack provides a basic capability for an admin to ban registered users either temporarily or permanently on a Geeklog site. To use this feature, you first create a new group named "Banned" with the Group Editor and then add offenders to it via the User Editor. To ban those who hold admin positions (e.g. Root, Story Admin, etc), you must also uncheck (i.e. remove) all of their admin privileges in the User Editor. The hack contains a check to prevent Root Users from ever being banned.



MD5:
d359373ab9a35fbf7ccfed4d20786d9f

MD5:
b70a5a0115eaaffe8148566ebc83cbb2
Userlist2 allows you to list your registered activated users, and provides the same general list capabilities as the Professional theme's admin user list. You can sort and search by name, category, etc. And if you wish, you can locate the variable [$inactive_time] near the top of the code and you can adjust it to show the [Last Login Date] in red if a user has not visited the site in "x" amount of months. The Last Login Date is listed the by years, months and days… not by the actual date. Oh yes! It filters out anonymous users too.


MD5:
91d1b2de01c34ae1daf9b1c6832dbd00
Visitor Statistics Program

Category:
Add-ons

Translations
MD5:
a66f12aa52fe60b07bae557deca37a84


MD5:
c7e498315a2de0f22d6275ac804d5736
The vThemes Plugin is a Visual Theme Switcher and Browser for the Geeklog CMS.
Plugin Requirements:
- Geeklog v2.2.1 or higher
- PHP v5.6.4 or higher (including PHP v7)
New Features, Improvements, and Bug Fixes:
- [Security] Removed timthumb due to security concerns with image resizing php script
- [Improvement] Now uses information directly from theme config so removed .ini file requirement
- [Feature] Added multiple theme template support
- [Feature] More information is displayed in Visual Switcher about theme (if available)
- [Feature] Actual theme name used now in Visual Switcher Block
- [Bug] In Visual Switcher fixed multiple blank rows at bottom
- [Bug] Other misc. bug fixes
- [Bug] Removed broken jQuery lightbox code. Denim theme will use uikit lightbox
For a complete list of closed issues and features for this version see:
https://github.com/Geeklog-Plugins/vt...2?closed=1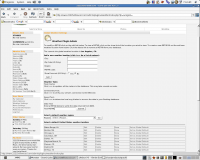 MD5:
275b2cc566461b40cedcaf77aef784ff