Welcome to Geeklog Thursday, July 09 2020 @ 08:39 am EDT
Downloads
File Listing: 486 files
MD5:
46ccb93e3ddc589062164bfb36a58eb6
The Geeklog Menu Plugin allows you to create menus for header, footer, blocks or any element with autotag [menu]. You can also to easily customize the look and feel of your menus by adjusting the values of each colors or choose images for background.

The Menu Plugin version 1.1+ works on Geeeklog 1.8.0+ (including v2.2.0).

Please check the install.html file included for install, upgrade and use instructions.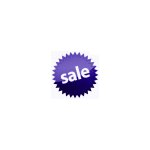 MD5:
d045febde5b88ac36d58a9b9c8b6ccad
Put Classifieds Ads on your site in minutes. See demo page
Classifieds plugin allows your site members to publish ads on your site. They can add pictures if necessary, modify and delete their ads at any time. Ads are online during a period that you can set. You can create as many headings and sub headings as necessary.
Version 1.3.2 | Jan. 22th, 2016
[new] Move proversion files to data/classifieds_data folder to avoid delete during auto update
[new] Warning message for no group with publish right or group list with publish right.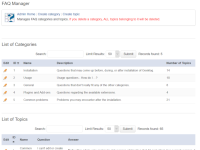 MD5:
53261798c49f642dccbc0a806d296dfb

A calendar solution for Geeklog that foregoes the bulky calendar. evList is an event list plugin for Geeklog 1.4.1. evList supports recurring events, categories, and more. New to this version is event reminders.
If upgrading please read the upgrade.txt file.

MD5:
d8cccdcdedfb58ed24c2f54eec1af4a2
Menu Plugin that allows creation of sub-menus and sub-topics and has multi-lingual capabilities.

Category:
Add-ons

Translations
MD5:
d2af9fd745e99cc910e794aee0bfa292

Category:
Add-ons

Translations
MD5:
46457665cdbdf5ba573ca333f8e382d7

MD5:
a48d5292295ef04718f0edfe0bb06c8b

MD5:
57db8c3be23658def9913756eae487a3
New in this version: emoticons and text formatting buttons, HTML filtering, own image folder and some other small changes.