Welcome to Geeklog, Anonymous Friday, December 01 2023 @ 06:15 am EST
Downloads
File Listing: 498 files

MD5:
4aeb3025c706aae97bcac596504e9fbe

Minor update. Now works with Geeklog 1.5.0 and up.

MD5:
0f5994fc5c8fedafa881f340b447a055
** Beta Release for Testing **
Geeklog Plugin for managing Frequently Asked Questions. Based on the FAQMan from Stephen Ball. Plugin now provides Geeklog integrated install, de-install, admin, security, search and modified templates.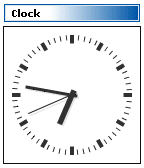 MD5:
123ec388847c4facbacec512a8a92fa7
Simple File Uploader -- I use this everyday.