Welcome to Geeklog, Anonymous Thursday, November 30 2023 @ 05:08 am EST
Downloads
File Listing: 498 files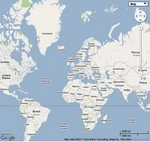 MD5:
edfc385a5d53ac95e07639bf487b47a8
Maps plugin allow you to create and display google maps on a powered geeklog site. A map will be added to the profile user if user's location is set. You can create a map on the fly with just one autotag. Visit the
demo page
and the
plugin live page
.

Category:
Add-ons

Translations
MD5:
971dbc755ca068ce8904054a1b9b4d5c

MD5:
6f57dec06a3760ec36a2dd87755f4b31
The Geeklog Usage Stats [GUS] plugin collects statistics on who visits your site, what browser and operating system they are using, which pages they view, and which links they are clicking to get there. The minimum Geeklog version required is now v2.1.0.

MD5:
17c722d11dd130d0e53fabdac139f2e6

MD5:
bc8d08ee65a4ed2440433d35beae40b3