Welcome to Geeklog, Anonymous Saturday, December 02 2023 @ 09:55 am EST
Downloads
File Listing: 191 files

MD5:
813cbee769c9a9af03569f6937c92a90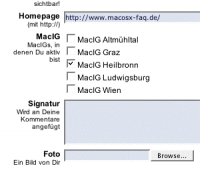 MD5:
219ce3d6082e4c5bcf274e20cbb8d580
For plugin developers: This is meant as a sample implementation of the profile-related plugin API functions introduced in Geeklog 1.3.8. It is NOT very useful for anything else ... Please read the enclosed README carefully.

MD5:
8f39f9b61e0cd1db56e23f24a1c5e7ee
Helps fight the problem of comment spam.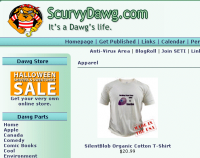 MD5:
60c96f21f2efa799a64d63debb44f7c8

MD5:
03db60da3fd4030f5ac73143a859aeed
Added Features in v1.1:
Enhanced by mthomas
Primary Plugin written by Oliver at Tokyoahead.com
---Uses Pear, file needed are included---
Adds the ability to back up commonly edited files and directories in Geeklog: (list is static atm)
lib-common.php
config.php
Geeklog/plugins
Admin/plugins
plublic_html/layout
plublic_html/images
See change file for details.