Welcome to Geeklog, Anonymous Sunday, October 01 2023 @ 12:21 pm EDT
Downloads
File Listing: 191 files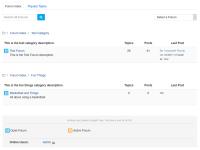 MD5:
88d3a28100472f02743e5c842922294c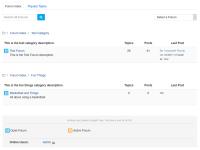 MD5:
29e2756a6a1b251d78a67644edfa7f1b

MD5:
4289916fcc4f178e230e5f8d03bd88d2
MD5:
fa5e3935e65c2a0c9485788795e53eb8
The PayPal plugin allows you to have an online product list and accept payment via PayPal.
--
Paypal plugin 1.1 what's new
--
* Added public folder setting
* Purchase history for users is now available
* Paypal errors are now log
* Added dynamic images for the link checkout with paypal
* Added css files to style the shop and the cart
* Added jquery feature for ajax
* An ajax Cart is now include
* A block with a cart view is also available
* Images uploader
* Support jquery lightbox (need jquery plugin)
* Online config


MD5:
a2b3f94eccf99c4d7fac33b5721af8d3
This plugin collects statistics on who visits your site, what browser and operating system they are using, which pages they view, and which links they are clicking to get there. It allows the administrator to browse these stats through a series of tables, getting right down into the data.