Welcome to Geeklog Wednesday, October 18 2017 @ 11:35 pm EDT
Downloads
File Listing: 156 files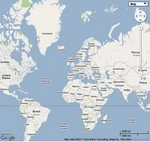 MD5:
edfc385a5d53ac95e07639bf487b47a8
Maps plugin allow you to create and display google maps on a powered geeklog site. A map will be added to the profile user if user's location is set. You can create a map on the fly with just one autotag. Visit the
demo page
and the
plugin live page
.

MD5:
6f57dec06a3760ec36a2dd87755f4b31
The Geeklog Usage Stats [GUS] plugin collects statistics on who visits your site, what browser and operating system they are using, which pages they view, and which links they are clicking to get there. The minimum Geeklog version required is now v2.1.0.

MD5:
17c722d11dd130d0e53fabdac139f2e6

MD5:
bc8d08ee65a4ed2440433d35beae40b3

MD5:
8348b4b1172a3873e26fc0e08258e4f1

MD5:
1a3bab383c37700c9d4805da5d7c1d6e

MD5:
bcd234f130930fbbf69aab9c1d54dc80

MD5:
2cb5b8271df3e0a462691f778aacccb1

MD5:
2821bef9c687af3d275b10f4d97ed508

MD5:
6b472a3b44603997f7636adc81a6fba1
Menu plugin for Geeklog 1.8.0+ allows you to create menus for header, footer, blocks or any element with autotag [menu]. You can also to easily customize the look and feel of your menus by adjusting the values of each colors or choose images for background.