Welcome to Geeklog Wednesday, September 19 2018 @ 08:34 am EDT
Downloads
File Listing: 168 files

MD5:
a3c9d1410ed350dc482024caf25b0e00
Chatterblock plugin: Add this to allow your visitors and members to leave messages. Now supports three modes, smilies, Chatterlog and online configuration. Includes Auto-Refresh mode to have the block refresh itself and alert you via a popup if there is a new public or private message.

MD5:
f68064f9e1b168e7d66625ab37cfa6b2

MD5:
8ef86e0d2f5465543b41148f28cbd356

MD5:
2cb5b8271df3e0a462691f778aacccb1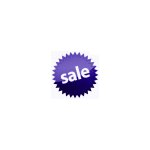 MD5:
d045febde5b88ac36d58a9b9c8b6ccad
Put Classifieds Ads on your site in minutes. See demo page
Classifieds plugin allows your site members to publish ads on your site. They can add pictures if necessary, modify and delete their ads at any time. Ads are online during a period that you can set. You can create as many headings and sub headings as necessary.
Version 1.3.2 | Jan. 22th, 2016
[new] Move proversion files to data/classifieds_data folder to avoid delete during auto update
[new] Warning message for no group with publish right or group list with publish right.