Welcome to Geeklog Tuesday, August 14 2018 @ 09:07 pm EDT
Downloads
File Listing: 168 files

MD5:
57eeaa591b1a5626aefd2fc559c85dda
This is a wonderful little script that allows you to create a store at CafePress.com and have it displayed within your GeekLog installation with ease.

This is another release for my staticpages plugin hack. This version corrects a problem that some users experienced, in which backslahes were being appened to their code. This version appears to work for all users, however, please make sure you backup your code before using it. Extra slashes in existing pages will not be altered, but any new pages/modifications should work properly. Additionally, the plugin config file has beeen altered to show the proper version.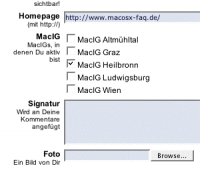 MD5:
219ce3d6082e4c5bcf274e20cbb8d580
For plugin developers: This is meant as a sample implementation of the profile-related plugin API functions introduced in Geeklog 1.3.8. It is NOT very useful for anything else ... Please read the enclosed README carefully.

MD5:
34770c45bbbc8f7fff42c903bba17e71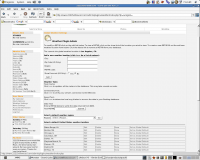 MD5:
275b2cc566461b40cedcaf77aef784ff