Welcome to Geeklog Saturday, August 18 2018 @ 10:28 am EDT
Downloads
File Listing: 100 files

MD5:
93eec1395a5c03ecba93d2d3572d0e1b
Please read the README
Supports Dynamic Menus (Create your own dynamic tabs), Supports HTMLArea, Personalized Menu bar. Spiffy Design.

MD5:
0e920fac52ca83243a9463de43e79c4a
Glass theme for GeekLog 1.3.6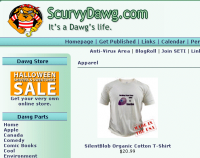 MD5:
4f83d082bc51f10c2558b0a49fb7423d
I designed this theme with simplicity and emphasis in mind. It's a clean theme, that focuses on showcasing the content. The use of color in this theme is really only as an accent to add a little more excitement.
MD5:
1fb596ee2401abc078390bc537d3de79
ClearBlue Theme, vaguely reminiscent of Apple's Aqua GUI.
Updated for Geeklog 1.3.8

The Smooth Blue theme has been updated for use with Geeklog 1.4.0
The updates were very basic. Mostly, the changes found at
http://www.geeklog.net/docs/theme.html#changes
were applied to Version 1.3.9 by copying the updates files from the Professional theme.
This is an update to Smooth Blue 1.4.0, which has an outdated admin/user/edituser.thtml file (you will not be able to create new users as an admin with 1.4.0).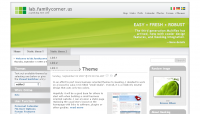 MD5:
4ec8eb51028672d3d7957f52c0726f23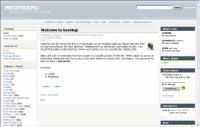 MD5:
31e3419920292267ea3b36dc97b045b9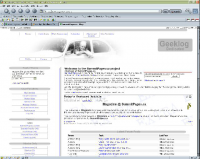 MD5:
3f01a436ebd902c0077ecea6d684e6bb
A clean and IMO professional looking theme.
Features: 2 column layout; separated plugin menu items from menu items; custom template files the section_block, admin_block, user_block, whats_related_block, and the story_options_block.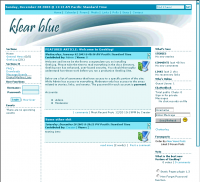 MD5:
a5898eace320e5e2d447dd6b49543950