Welcome to Geeklog Monday, July 16 2018 @ 11:33 pm EDT
Downloads
File Listing: 100 files
MD5:
eb4b65826744137fc4f76024a49adc76
MD5:
9138cb0e91486b96f57f53f58ef82607
This is just a color variation of the Clean theme. Unlike the original purplerose theme, this one is not made using css-p, but uses the clean theme's table layout. It is 1.3.10 compliant having been based on the latest release of the clean theme.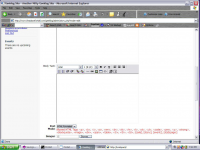 MD5:
f2becb93b1460a2234e2464991d5042d

MD5:
93eec1395a5c03ecba93d2d3572d0e1b
MD5:
d2a3929021b3a30efa2d1a54410e127b
95% template files from scratch -- layout using CSS-P. Tables left only for displaying tabular data. You'll have to read the readme if you want to make this theme work. Only minor hacks to the GL core are necessary to make this CSS theme work.

MD5:
d78ef2d5f3f39a178edadb5806d6bab4
Matt Jones' Foundation theme (the first ever user-contributed Geeklog theme, btw).
This is an "unofficial" version, upgraded to work with Geeklog 1.3.9.

MD5:
c9f262445ee105e062e2315b6724f052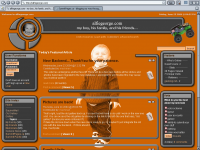 MD5:
dabd325a5241f5a04b7a859925418e0d
nice bright theme using a bg image and transparent story blocks.