Welcome to Geeklog Friday, July 20 2018 @ 08:07 am EDT
Downloads
File Listing: 100 files

MD5:
1f02f3740f741075ec45f4579b5798a8
This is a light and clean colored theme/look. It's kinda of a light purple and grey. check it out at
http://www.php2tor.com
to see what it looks like.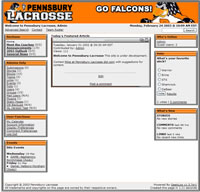 MD5:
202cc5855474c7e31be0790c7ee42329
Pennsbury Lacrosse Theme (Orange)
This version fixes a problem with storytext.thtml
Sorry folks - released this without checking the unfeatured story template... all better now.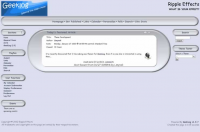 MD5:
dbda8fced03edb2bad812eb526b22b26
MD5:
6a379c54eefd2e4eff830a91daf9ff29

MD5:
83355b666fcd9a2916e455266827a4ab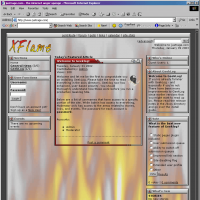 MD5:
7797dc38b787a80db6c00f368e30900c
MD5:
4afbd0fee4e05c9a06e3037dde53a6bd
XNature is a modification of the default XSilver theme, based on the popular Glass theme. Note that the images in the snapshot are different from the ones contained in the distro. Enjoy!

MD5:
120d44adf4a1242d8d3f0a9d9c4ca5d5

MD5:
0e920fac52ca83243a9463de43e79c4a
Glass theme for GeekLog 1.3.6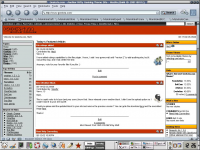 MD5:
90c319a203fe8104cd668347feee76c0
Simple and beautiful theme by Matt Jones of geeksta.com