Welcome to Geeklog Saturday, August 18 2018 @ 10:26 am EDT
Downloads
File Listing: 100 files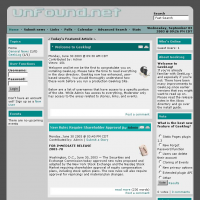 MD5:
bceece0dd1465a62a3249be037e1f6d6
MD5:
e894548fc70304f440cd26057e35e24f

MD5:
b3c6bf0250d3531e9040514962833598
Console is a variation of the Parma Violet theme with a grey, brown, and white color scheme. It was created by Travis Snelling of unfound.net. Updated for Geeklog v1.3.8 and v1.3.8-1.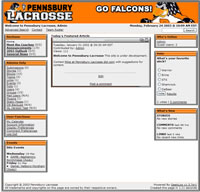 MD5:
202cc5855474c7e31be0790c7ee42329
Pennsbury Lacrosse Theme (Orange)
This version fixes a problem with storytext.thtml
Sorry folks - released this without checking the unfeatured story template... all better now.
MD5:
73aeebc952f20f2fda681e6ed6159516