Welcome to Geeklog Sunday, September 23 2018 @ 12:11 am EDT
Downloads
File Listing: 100 files
MD5:
781e3fb065e0eb587e381bf7d63af67e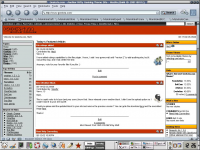 MD5:
90c319a203fe8104cd668347feee76c0
Simple and beautiful theme by Matt Jones of geeksta.com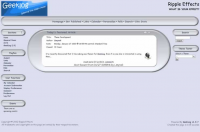 MD5:
dbda8fced03edb2bad812eb526b22b26
MD5:
5ed50ee882b08dad81f9a3b18563923b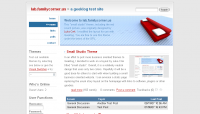 MD5:
93d2cf95fac72b70d8633c7dbf1c6a7d
Small Studio is a layout originally created by Luka Cvrk (luka@solucija.com). I had to redesign the blocks so that it will take advantage of Geeklog's ability to dynamically hide either/both columns. I also changed the menu hover images a little bit.