Welcome to Geeklog Saturday, August 18 2018 @ 07:48 pm EDT
Downloads
File Listing: 100 files

The Smooth Blue theme has been updated for use with Geeklog 1.4.0
The updates were very basic. Mostly, the changes found at
http://www.geeklog.net/docs/theme.html#changes
were applied to Version 1.3.9 by copying the updates files from the Professional theme.
This is an update to Smooth Blue 1.4.0, which has an outdated admin/user/edituser.thtml file (you will not be able to create new users as an admin with 1.4.0).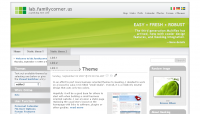 MD5:
4ec8eb51028672d3d7957f52c0726f23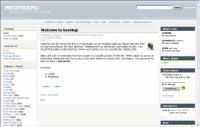 MD5:
31e3419920292267ea3b36dc97b045b9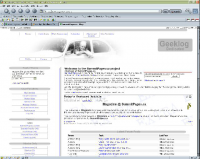 MD5:
3f01a436ebd902c0077ecea6d684e6bb
A clean and IMO professional looking theme.
Features: 2 column layout; separated plugin menu items from menu items; custom template files the section_block, admin_block, user_block, whats_related_block, and the story_options_block.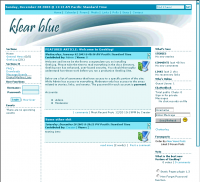 MD5:
a5898eace320e5e2d447dd6b49543950