Welcome to Geeklog Monday, October 26 2020 @ 06:26 pm EDT
Downloads
File Listing: 100 files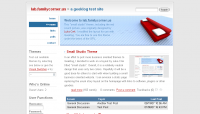 MD5:
93d2cf95fac72b70d8633c7dbf1c6a7d
Small Studio is a layout originally created by Luka Cvrk (luka@solucija.com). I had to redesign the blocks so that it will take advantage of Geeklog's ability to dynamically hide either/both columns. I also changed the menu hover images a little bit.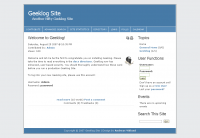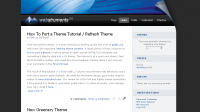 MD5:
2ce3cf21109da0d6baaa438bafa50729
Webstruments is a layout originally created by Karl Golka at
http://webstruments.com
With his permission, I created a fixed width with a right block port of the original, and adapted the layout to create a fixed width left block version, as well as a fluid version with both block columns.