Welcome to Geeklog Tuesday, July 17 2018 @ 01:31 pm EDT
Downloads
File Listing: 100 files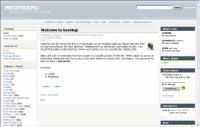 MD5:
31e3419920292267ea3b36dc97b045b9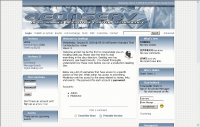 MD5:
fe0b3e300971757593d1d23e4c825752
Here is the most anticipated theme ever created for the Geeklog system. Major thanks goes to the men behind Geeksta.com and Squatty.com. This theme is based on original work of Aeonserv.com and is made for your enjoyment. Please, if you have any comments, compliments or complaints, be the wiser and let me know :)

MD5:
3abd97968a385f883b85aa69b8911c1c
Tema 100% sin tablas, toda la estructura y los estilos estan definidos mediante CSS.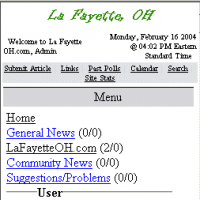 MD5:
645c17fbe1e51daa4f8a9178ccab601b
This theme has a css based design so to load quickly on your site. You can see it in use over at my site
http://aeonserv.com
. No screenshot has been made. I hope you enjoy it :)